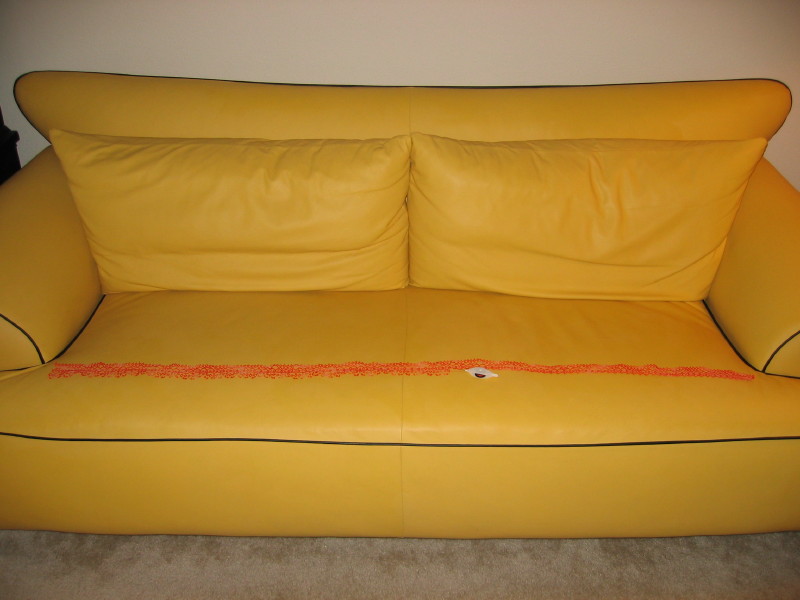 This is what 5 feet of tatting looks like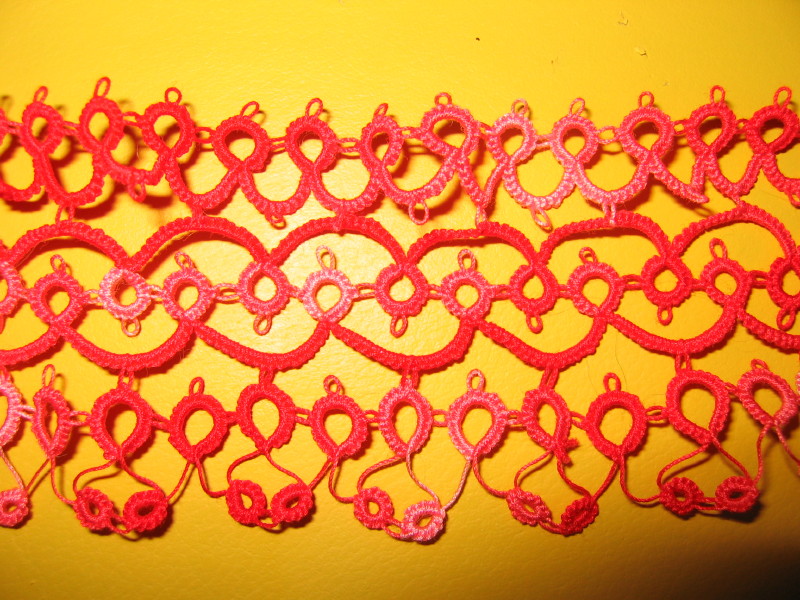 A close-up of the in progress work. This pattern is the Wide-Edging from Ann Orr's book "Classic Tatting Patterns". Only 2 more rows to go.
An in-progress doily. This is a derivate of a pattern in the Ann Orr book. I decided to make it round.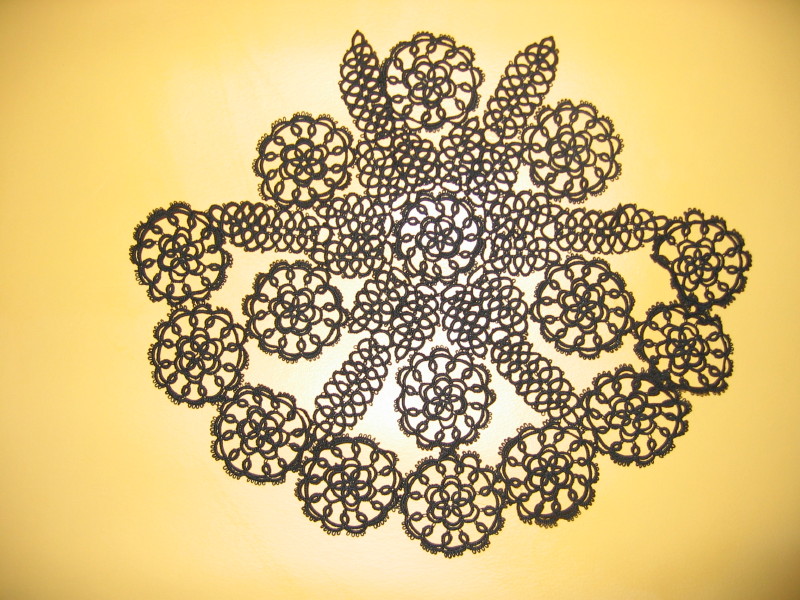 An picture of an in-progress doily. The pattern is from the cover of the Ann Orr tatting book. This one is going to take a LONG time to finish!